IMAGINE ROTARY is the Presidential Theme for 2022 - 2023, chosen by Jennifer Jones from Canada - the first female Rotary International President. 
It is her call to Rotarians to dream big and take action: 
"We all have dreams, but acting on them is a choice.  Imagine a world that deserves our best, where we get up each day knowing that we can make a difference". 
The logo theme was designed by Riki Salam, an Australian artist and graphic designer.  The circle, in Aboriginal culture, signifies our connections to one another.  The dots around it represent people.  There are seven dots to represent the seven areas of focus for Rotarians around the world.  The circle and the dots together become a navigation start - our guiding lights.
The solid line underneath represents a digging stick, used when doing hard work.  It represents a tool for Rotarians to use to get things done. 
The colours - green, purple and white are not necessarily connected to Indigenous culture. They can be interpreted a number of ways:
- Purple stands for the eradication of polio, green for the environment, and white for peace - the core mission of Rotary
- Alternatively, they are the colours of the women's movement - known as 'Green, White and Violet' ... or  'Give Women the Vote'. 
We are People of Action - Upcoming Events
People OF Action IN action
Our International Fundraising Lunch 
Sunday 29th May at the Italian Club in Rosebud, was a great event! 
The purpose was to raise funds to purchase two Sky Hydrants that will guarantee clean water for communities in the Philippines.
Thanks to Pat for the idea, to Past President Libby, the committee members and helpers who made the day possible.
It was a good turnout, great food and a good program - and all in a good cause! 
People of Action give in a number of ways - their time to volunteer, their funds through fundraising efforts, and their support to assist others in need. 
That's called 'really making a difference'. 
Here's how our Club has responded to recent needs:  
The Russian Invasion of Ukraine - donation to Rotary's Shelter Box for emergency shelter and other emergency aid
The recent floods in Queensland and NSW - donations to BlazeAid, volunteer-based organisation that works with farmers and families in rural/regional Australia following disasters, and through RAWCS Australia (Rotary Australia World Community Service Ltd)
Mental Health Research - Australian Rotary Health for a research project
Fight Parkinson's - supporting our member Judy and husband Ian
Scholarships for local people to access tertiary education to enable them to participate in the workforce - Caroline Chisholm Foundation (Chisholm Institute) 
Local Young People at Risk - Fusion Mornington Peninsula 
Polio Eradication for once and for all - Rotary's Polio Plus program
Student Mentoring Program - a new initiative with Rosebud Secondary College
Transport for Disabled Children - answering the call from Rotary District 9820.
Come and be a Person of Action with us
Rotary Warehouse Op Shop
**Volunteers & Drivers Desperately Needed! 
Call us to find out more ....5986 6505
26 Henry Wilson Drive, Rosebud 3939 
                                 We are currently open:  7 days (as volunteers available) 
                                 Hours:  10am - 4pm 
A treasure trove of furniture, white goods, electrical appliances, bric-a-brac, clothing - and much more!         
PLEASE ... We love our volunteers and we care about their health and safety.  We respectfully request that if you have a cough or cold, you wear a mask.  
Rotary Op Shop 
2, 1395 Point Nepean Road - facing car park adjacent to Rosebud Plaza     (next to Peninsula Vaccination Centre)
Regular Opening Hours - Monday to Friday 10am - 4pm (unless we have no volunteers available) 
 Another treasure trove of pre-loved treasures,
 clothing, books, bric-a-brac and more.
PLEASE ... We love our volunteers and we care about their health and safety.  We respectfully request that if you have a cough or cold, you wear a mask. 
Rye Foreshore Market
 Rye Foreshore opposite Rye Post Office
1st Saturday of each month - 7.30am til 1pm.
 Next Market: Next Sat 6th August 2022 
COVID regulations apply.
 Don't miss the fresh food, bargains and those famous egg and bacon rolls and hot jam donuts
 Want to book a stall?  Go to the Rye Foreshore Market tab and book your spot! 

Saturday Sausage Sizzle 
Outside Woolies at Rye  
3rd Saturday of the month - 9 til 3
Local identity Pat 'the Sausage Man' adds his special Italian herbs and spices to create the sausage that regulars travel kms to enjoy! 
                   All proceeds from these  fundraisers are ploughed back into projects within the local community. 
What We Do
ABOUT ROTARY ROSEBUD-RYE
Who we are, what we do - a short overview is in this brochure
RCRR brochure Feb 2022 final.pdf
Adobe Acrobat Document
2.0 MB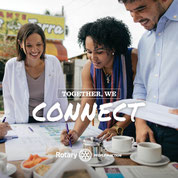 Rotary
Rotarians:
transform, inspire and
connect.
To find out more visit :-
International
Australia
Our District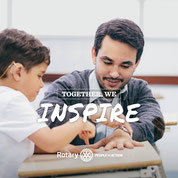 Locally
We are involved in a number of projects in our local community, schools and events.
We fundraise through our monthly market, op shop, second-hand warehouse and twirling tongs on many a sausage sizzle.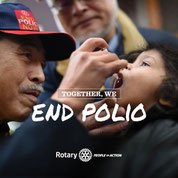 Globally
Small pox is the only disease ever to have been eradicated, let's make polio the second.
Be Inspired.
The Original Social Network
Email
To become a Friend of Rotary sign up below and we will notify you of projects where we could use your valuable assistance. Thank you!