Rotarians are People of Action.
Together, we see a world where people unite and take action to create lasting change across the globe, in our communities, and in ourselves.
We are People of Action serving our Community - raising the funds to support others
Rotary Warehouse Op Shop
We'd love to welcome you as a new Volunteer! 
Call us to find out more ....5986 6505
26 Henry Wilson Drive, Rosebud 3939 
Trading Hours:                                                                                                         10am - 4pm daily (7 days)
A treasure trove of furniture, white goods, electrical appliances, bric-a-brac, clothing - and much more!                                         
                                                 COVID regulations apply
Rotary Op Shop 
Shop 2, 1395 Point Nepean Road - facing car park adjacent to Rosebud Plaza
(next to Peninsula Vaccination Centre).
Normal Opening Hours - 10am - 4pm
 Another treasure trove of pre-loved treasures,
clothing, books, bric-a-brac and more. 
                                                                                                                   COVID regulations apply
Rye Monthly Foreshore Market
Find us on the  Foreshore opposite Rye Post Office
1st Saturday of each month
7.30am til 1pm.
Next Market: Sat 5 Feb 2022
COVID regulations apply.
Don't miss the fresh food, bargains and those                                                                            famous  egg and bacon rolls and hot jam donuts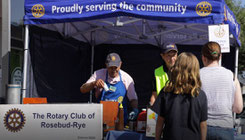 Saturday Sausage Sizzle 
Local identity Pat 'the Sausage Man' adds his special Italian herbs and spices to create the sausage that regulars travel kms to enjoy!
Find us outside Woolies at Rye (COVID permitting)
9 til 3 every Saturday,
Returning 15 January, 2022. 
With our volunteers on the job, rest assured that all proceeds from these fundraisers are ploughed back into projects within the local community. 
Rotary in Australia and New Zealand is celebrating100 years of service this year.
In 1921, four Rotary Clubs were established in Melbourne, Wellington, Auckland and Sydney.  From there, Rotary and Rotaract Clubs were created everywhere across Australia and New Zealand. 
Rotary Rosebud-Rye is working with the other 8 Clubs in Rotary District 9820, who, together with Mornington Peninsula Shire, aim to complete and refurbish the Peninsula Trail, part of a longitudinal park; a project that is expected to take 2-3 years. 
Club Member Gordon is leading this project, and a Club Member Survey has been conducted to determined the preferences of members. From this survey, it has been agreed that Rotary Rosebud-Rye will take responsibility for the areas: 
- Signage from Anthony's Nose at McCrae to Whitecliffs (Blairgowrie), where the trail becomes a normal bike path on the opposite side of the road from the beach. 
- BBQ areas/shelters – potentially at Whitecliffs (Rye) Lime Kiln area and Capel Sound Beach.  This will support the previous investment of the Rotary Club of Rye into improving the Lime Kiln area.
Supporting others - locally, nationally and internationally
.. Supporting our Local Community
Wellness Pavilion, Rosebud Secondary College
Rotary Rosebud-Rye is proud to partner with Rosebud Secondary College in the bold new and innovative creation of the Wellness Pavilion.
This has been a long time coming - and we're delighted that the project has come to fruition.  Some years ago, the Rotary Club of Rosebud-Rye provided seed funding to assist the College to get their fundraising underway, and we have continued to work with Geoff Seletto and the team at the College in bringing this project to reality. 
Rye Community House, Art Show 
The Club was pleased to support the initiative of Rye Community House through the Art Show (November 2021) which brought the community together and showcased some of our local talented artists.
Congratulations to all concerned for this wonderful community initiative  
ABOUT ROTARY ROSEBUD-RYE
Who we are, what we do - a short overview is in this brochure
RCRR brochure May 2021.pdf
Adobe Acrobat Document
1.4 MB
The Rotary Club of Rosebud-Rye Incorporated is committed to 'service above self', and supports people and organisations locally, nationally and internationally.
The Club makes funding grants to applicants and has developed RCRR Enterprises Limited, a charity registered with the Australian Charities and Not for Profits Commission (ACNC). 
RCRR Enterprises Limited is controlled by the Rotary Club of Rosebud-Rye Incorporated. 
What We Do.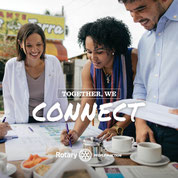 Rotary
Rotarians:
transform, inspire and
connect.
To find out more visit :-
International
Australia
Our District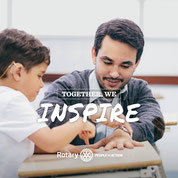 Locally
We are involved in a number of projects in our local community, schools and events.
We fundraise through our monthly market, op shop, second-hand warehouse and twirling tongs on many a sausage sizzle.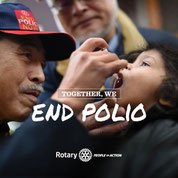 Globally
Small pox is the only disease ever to have been eradicated, let's make polio the second.
Be Inspired.
The Original Social Network
Email
To become a Friend of Rotary sign up below and we will notify you of projects where we could use your valuable assistance. Thank you!