Rotarians are People of Action.
Together, we see a world where people unite and take action to create lasting change across the globe, in our communities, and in ourselves.
 ROTARY OPPORTUNITY WAREHOUSE
CLOSED FOR CURRENT LOCKDOWN 
26 Henry Wilson Drive, Rosebud
Open 7 days from 10am 
ROTARY OP SHOP
CLOSED FOR CURRENT LOCKDOWN
 adjacent to car park, opposite Rosebud Plaza
Please note:  at present we cannot accept any more
children's clothes, toys or equipment  
BUT
We do urgently need clean adults warm coats and clothing,
blankets, and bedding
WANT TO DROP GOODS OFF FOR THE WAREHOUSE OR THE OP SHOP? ONLY BY APPOINTMENT - and only to the WAREHOUSE
(no goods being accepted at the Op Shop)  
Rye Foreshore Market
Don't miss the fresh food, bargains and those famous egg and bacon rolls and hot jam donuts.
Fingers crossed that we will be out of Lockdown in time for our next market scheduled for Saturday 4th September       
                     From 7.30am  til 1pm
       Find us on the foreshore, opposite Rye Post Office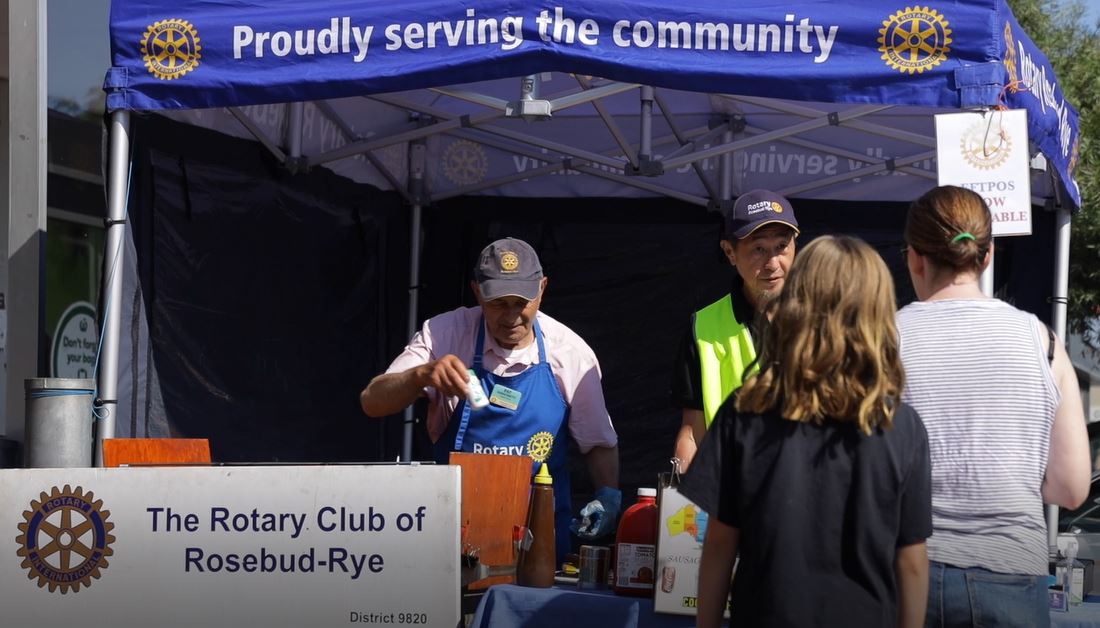 Saturday Sausage Sizzle 
Where?  Outside Woolies at Rye (COVID permitting)
When?    9 til 3 Saturdays
With our volunteers on the job, rest assured that all proceeds from these fundraisers are ploughed back into projects within the                                              local community. 
 Rotary in Australia and New Zealand is celebrating the first 100 years of service this year.
 In 1921, four Rotary Clubs were established in Melbourne, Wellington, Auckland and Sydney.  From there, Rotary and Rotaract Clubs were created everywhere across Australia and New Zealand. 
As we celebrate our first 100 years, we continue to aspire to 
- connect in many dimensions
- explore infinite possibilities
- demonstrate that we are fresh and ready for regeneration
- envelope and embrace people, wherever they may be, whatever their background
Converting our celebration into action, we are working on a number of projects that will further demonstrate our commitment to our community - locally, nationally and internationally. 
CONGRATULATIONS TO OUR ESTEEMED CLUB MEMBER 
BARRY IRVING OAM!
We are thrilled that Barry's long and outstanding voluntary service has been recognised in this year's Queen's Birthday Honours list, "for service to the community of Rosebud-Rye".
Well known local identity Barry Irving OAM is a most worthy recipient of this award for his untiring commitment to the local community through  a number of organisations (and not overlooking
                                         his jovial presence each month in the Food Van at the Rye Market).
Organisations include:  
- President, Rotary Club of Rye, as well as Rotary Club of Rosebud-Rye (post amalgamation)
- RCRR Enterprises Director
- Key Organiser and Secretary, Rotary Ride to Conference (since 2000) - which has raised
  over $1m for Life Education
- Bendigo Community Bank (Rye and District Community Financial Services) Director 
- Rye Bowls Club and Sorrento Bowls Club
- Southern Peninsula Rescue Squad and Gunnamatta Surf Lifesaving Club
- Australia Day Celebrations in Rye Committee
- Rye Cemetery Trust 
- Rye Historical Society
- Rye Fire Brigade
- Rye Football Club and Netball Club
- Bike Safe
- Community Photographer 
WE SALUTE YOU BARRY!
Turning the first sod of the Wellness Pavilion, Rosebud Secondary College.
The Rotary Club of Rosebud-Rye is proud to partner with Rosebud Secondary College in the bold new and innovative creation of the Wellness Pavilion.
This has been a long time coming - and we're delighted that the building is finally underway. Some years ago, the Rotary Club of Rosebud-Rye provided seed funding to assist the College to get their fundraising underway, and we have continued to work with Geoff Seletto and the team at the College in bringing this project to reality. 
About the Rotary Club of Rosebud Rye
Who we are, what we do - a short overview is in this brochure
RCRR brochure May 2021.pdf
Adobe Acrobat Document
1.4 MB
The Rotary Club of Rosebud-Rye Incorporated is committed to 'service above self', and supports people and organisations locally, nationally and internationally.
The Club makes funding grants to applicants and has developed RCRR Enterprises Limited, a charity registered with the Australian Charities and Not for Profits Commission (ACNC). 
RCRR Enterprises Limited is controlled by the Rotary Club of Rosebud-Rye Incorporated. 
What We Do.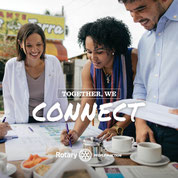 Rotary
Rotarians:
transform, inspire and
connect.
To find out more visit :-
International
Australia
Our District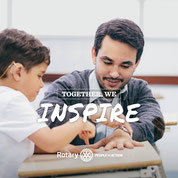 Locally
We are involved in a number of projects in our local community, schools and events.
We fundraise through our monthly market, op shop, second-hand warehouse and twirling tongs on many a sausage sizzle.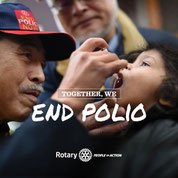 Globally
Small pox is the only disease ever to have been eradicated, let's make polio the second.
Be Inspired.
The Original Social Network
Email
To become a Friend of Rotary sign up below and we will notify you of projects where we could use your valuable assistance. Thank you!