Rotarians are People of Action.
Together, we see a world where people unite and take action to create lasting change across the globe, in our communities, and in ourselves.
YES - We are Open!
Please note:  We are not able to take any donations during November
except by appointment   
Rotary Opportunity Warehouse  
26 Henry Wilson Drive
is Open for buyers  - 7 days - from 10am 
Rotary Op Shop
 adjacent to car park, opposite Rosebud Plaza
is Open - 6 days - 10am - 4pm 
Rye Foreshore Market is back!
Don't miss it!
Relaxing of COVID restrictions means that we can resume our monthly market.
When? Saturday 2nd January 2021
              From 8am til 1pm.
Where?  On the foreshore, opposite Rye Post Office
Orchard and Garden Project at Eastbourne Primary School
We were delighted when Oliver Holton, an Alumni of the National Youth Science Forum (previously sponsored by our Club), suggested a project to create an orchard and garden at Eastbourne Primary School, to help the students learn more about environmental sustainability.
The idea was met with enthusiasm by Principal Steve Wilkinson and School Gardener Tullie, who saw the lasting benefits for students to enjoy the fruit and vegies into the future.
Community Coordinator Jane from Rosebud Bunnings was quick to respond to the call, and arranged a generous donation of fruit trees.  The club contributed plants, soil and seeds, enabling the project to take root.
In picture-perfect weather on 1st November 2020, Oliver, together with Club members got into the task with gusto.
We wish Oliver well on his next project - off to Uni Tasmania to study for his dream career in Maritime Engineering. Club members will continue to tend to the project, while furthering the partnership with Eastbourne Primary School.
About the Rotary Club of Rosebud Rye
Who we are, what we do - a short overview is in this brochure
About the Rotary Club of Rosebud Rye 202
Adobe Acrobat Document
1.5 MB
What We Do.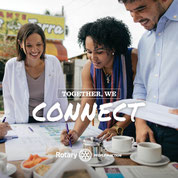 Rotary
Rotarians:
transform, inspire and
connect.
To find out more visit :-
International
Australia
Our District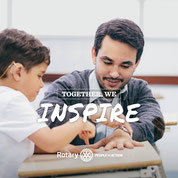 Locally
We are involved in a number of projects in our local community, schools and events.
We fundraise through our monthly market, op shop, second-hand warehouse and twirling tongs on many a sausage sizzle.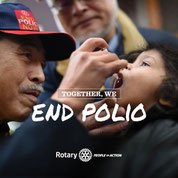 Globally
Small pox is the only disease ever to have been eradicated, let's make polio the second.
Be Inspired.
The Original Social Network
Email
To become a Friend of Rotary sign up below and we will notify you of projects where we could use your valuable assistance. Thank you!