Our Vision
Together we see a world where people unite and take action to create lasting change across the globe, in our communities and in ourselves.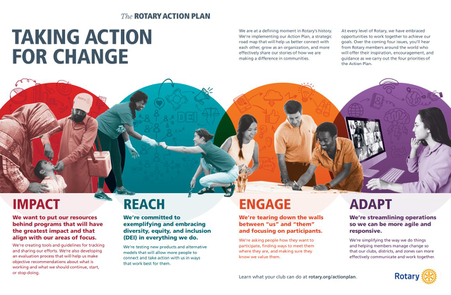 People OF Action IN action - some local projects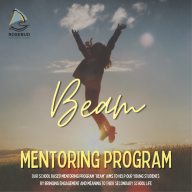 BEAM - Brings Engagement and Meaning
YOUR CHANCE TO INVEST IN THE FUTURE OF OUR YOUNG PEOPLE!
CALL OUT FOR MENTORS to work with secondary students!
We are excited to be partnering with Rosebud Secondary College in a new school-based Youth Mentoring program to be introduced into the school. 
The program aims to develop trusting, supportive relationships between carefully selected and trained community volunteers with at-risk junior secondary students.
The volunteers will have a 1:1 hour-long session every week, with volunteers passing on life skills, building self esteem and personal development. 
Activities can involved just talking, playing cards, cooking, physical activities, art, music - or whatever the mentee student chooses .... as well as regular group sessions that focus on issues pertinent to the students involved.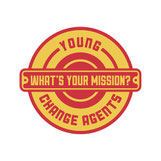 Partnership with Young Change Agents  (YCA) gets underway
ANOTHER OPPORTUNITY FOR YOU TO PLAY A PART IN CHANGING YOUNG LIVES
CALL OUT FOR MENTORS!
Young Change Agents (YCA) empowers young people to identify problems in their community, reframing these as opportunities, and developing solutions with an entrepreneurial lens. The aim is to make it easy for schools and teachers to introduce and embed entrepreneurial learning and design thinking.
 After a huge amount of work behind the scenes to get this of the ground, the Club's partnership with YCA, with funding from the Victorian Government, is now almost up and running. YCA advertised to schools across the Peninsula calling for Expressions of Interest to be involved, resulting in a very positive response; this represents 358 students will be involved in programs.  It is hoped that some schools will be involved over the next three years, thus sustaining the benefits of the program for local students. 
Come and be a Person of Action with us
Rotary Warehouse Op Shop
**Volunteers & Drivers - your chance to make a difference
Call us to find out more ....5986 6505
26 Henry Wilson Drive, Rosebud 3939 
 We are currently open:  7 days (as volunteers available) 
                                 Hours:  10am - 4pm 
A treasure trove of furniture, white goods, electrical appliances, bric-a-brac, clothing - and much more!         
PLEASE ... We love our volunteers and we care about their health and safety.  We respectfully request that if you have a cough or cold, you wear a mask.  
Rotary Op Shop 
2, 1395 Point Nepean Road - facing car park adjacent to Rosebud Plaza     (next to Peninsula Vaccination Centre)
Regular Opening Hours - Monday to Friday 10am - 4pm (unless we have no volunteers available) 
 Another treasure trove of pre-loved treasures,
 clothing, books, bric-a-brac and more.
PLEASE ... We love our volunteers and we care about their health and safety.  We respectfully request that if you have a cough or cold, you wear a mask. 
Rye Foreshore Market
 Rye Foreshore opposite Rye Post Office
1st Saturday of each month - 7.30am til 1pm.
Next Market: 2 August 2023
COVID regulations apply.
Don't miss the fresh food and bargains.
Interested in having a stall?  Go to the Rye Foreshore Market tab and book your spot!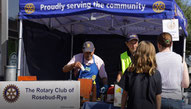 Saturday Sausage Sizzle 
Outside Woolies at Rye  
3rd Saturday of the month - 9 til 3
Local identity Pat 'the Sausage Man' adds his special Italian herbs and spices to create the sausage that regulars travel kms to enjoy! 
                   All proceeds from these  fundraisers are ploughed back into projects within the local community. 
What We Do
ABOUT ROTARY ROSEBUD-RYE
Who we are, what we do - a short overview is in this brochure
RCRR brochure Jan 2023 Update.pdf
Adobe Acrobat Document
1.9 MB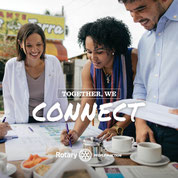 Rotary
Rotarians:
transform, inspire and
connect.
To find out more visit :-
International
Australia
Our District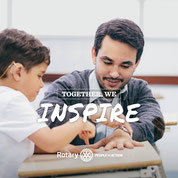 Locally
We are involved in a number of projects in our local community, schools and events.
We fundraise through our monthly market, op shop, second-hand warehouse and twirling tongs on many a sausage sizzle.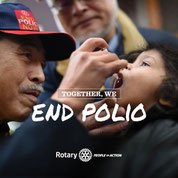 Globally
Small pox is the only disease ever to have been eradicated, let's make polio the second.
Be Inspired.
The Original Social Network
Email
To become a Friend of Rotary sign up below and we will notify you of projects where we could use your valuable assistance. Thank you!