About the Rotary Club of Rosebud-Rye Inc.
We meet...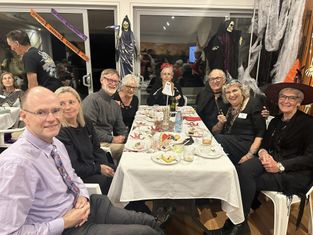 Wednesdays each week
On 1st, 2nd, and 4th Wednesdays - 6pm for 6.30pm
over Dinner at our Clubrooms above the Warehouse  (Just $20)
(people who can't make it in person can join via Zoom)
3rd Wednesdays via Zoom - 7pm
5th Wednesdays - Social Gathering 
We support others - locally, nationally, globally
We learn together
Victoria Police Leaders Mentoring Program
There is plenty of evidence to prove that the Victoria Police Leaders Mentoring Program which has been operating for over 15 years, has brought about successful impact for both the mentees and the mentors - some of whom continue to meet well beyond the life of the year-long program.
An innovative project from the Rotary Club of Central Melbourne, the project now extends to Rotarians across Districts 9800, 9780, 9790, 9810, 9820.  Having been involved previously, Rotary Rosebud Rye was invited to participate this year, and we are privileged to be working alongside local resident Inspector Natalie Dollard  (Mentors: Libby Wilson, Heather Barton). 
On Tuesday 25 October, the group from the 2022-2023 program met over breakfast to further explore this year's theme Social Cohesion, defined as 'the willingness of members of society to cooperate with each other in order to survive and prosper'.  
We were fascinated to hear about the expanded work of Blue Light - an independent organisation, with local police representation - in secondary and primary schools - and came away determined to further investigate bringing the DASH program to primary schools on the Peninsula.       
Our mentee Nat did a great job as the 'anchor' for the event opening with a reminder about the importance, benefits and positive impact that is achieved when members of all parts of communities work together.        ON YA NAT!           
Green Gecko - uplifting and inspiring stories of amazing opportunities for young people - one success story after another.
What could be more inspiring than hearing how young people have been brought from begging on the streets of Cambodia, to a fulfilling life - creating well balanced people who are reconnecting with the communities and creating a ripple effective of positive change throughout society.
On 14th September, 2022 Club Members were inspired to hear first hand the personal stories of some amazing young Cambodians.  Through mentoring, training, health initiatives and social enterprises, families have been able to successfully break the cycle of begging and dramatically reduce the many negative consequences of living in poverty. 
Each of the young people - now advanced in their University degrees - have plans to build the future economy of their country.             
More of our Projects Closer to Home
Partnership with Eastbourne Primary School develops further
Eastbourne Wellbeing Hub is now open! The Club is pleased to further this partnership with  Eastbourne Primary School by contributing funds to purchase furniture and fittings for this much-needed facility. 
The new Wellbeing Hub  includes consulting rooms, break-outs, a quiet space, and a place for just discovering yourself! 
Peninsula Trail Project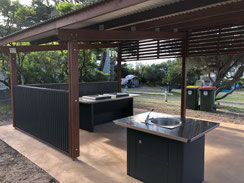 New BBQ Shelter completed on the Capel Sound Foreshore
A new partnership with the Capel Sound Foreshore committee leads to next development in bringing the Peninsula Trail Project to fruition.  
As part of the project which brings together all of the Rotary Clubs across the Mornington Peninsula in partnership with the Mornington Peninsula Shire Council, Rotary Rosebud-Rye is partnering with the Capel Sound Foreshore Committee in building a BBQ Shelter adjacent to the Peninsula Trail, as it winds through the beautiful Capel Sound Foreshore reserve.
Official Opening - over weekend of 18/19 March 2023 
Rotary Club of Rosebud-Rye Inc Annual Report for the Year Ended 30 June, 2022.
The Annual Report for the Year Ended 30 June 2021 was presented to members at our AGM on Wednesday 23rd November, 2022
RCRR Inc Annual Report 2021 2022 final.p
Adobe Acrobat Document
4.6 MB
RCRR Enterprises Limited - second Annual Report 2020 2021 - was presented to members at the RCRR Enterprises AGM on Wednesday 23rd November, 2022
RCRR Enterprises Annual Report 2021 2022
Adobe Acrobat Document
1.7 MB
Club Newsletter - 25 January 2023
RCRR NewsletterV68-11-25-1-23.pdf
Adobe Acrobat Document
669.5 KB
Discover Rotary
A presentation for anyone wanting to know more - and consider joining Rotary.
Discover Rotary RCRR.pdf
Adobe Acrobat Document
3.1 MB
We are currently working on refreshing our Strategic Plan from 2022-2025..... here is our achievements to date and potential future plans to review.
RCRR Strategic Plan V 3 2020-2025 - Refr
Adobe Acrobat Document
803.3 KB