Avenues of Service
We channel our commitment to service  locally, nationally and internationally through Avenues of Service, which are the foundation of club activity.
Come along and meet our members who have accepted the challenge to lead the Club's activities in their chosen area of responsibility. 
Rotary International's seven Areas of Focus (below) are carried out within the Avenues of Service portfolios.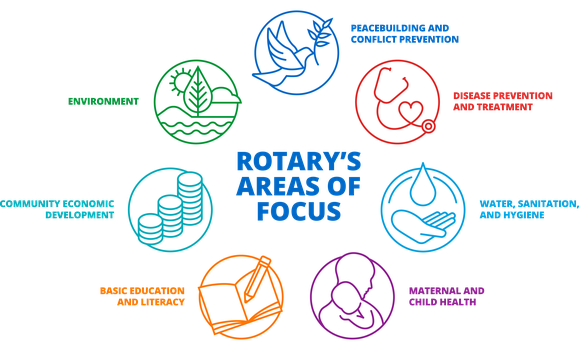 Youth Services Director – Jo McPherson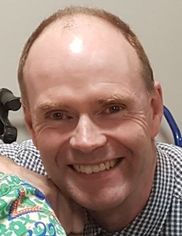 Jo McPherson has accepted responsibility for Youth and Student Services in the 2022/2023  year. Over many years, the Club has made a significant commitment to the learning and education opportunities for local young people, and we are set to continue this recognition and support this year.
To learn more about each of these initiatives, please visit our Youth page.
•   RYLA - Rotary Youth Leadership
                 Awards
•   RYPEN - Rotary Youth Program of
                    Enrichment
•   NYSF– National Youth Science Forum
•   Santos Science Experience
•   Local School Scholarships
•   MUNA - Model United Nations
                  Assembly
•   World Challenge (Rosebud
                                   Secondary College) 
Community Service Director - Marilyn Merrifield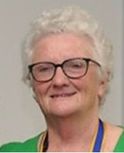 Marilyn Merrifield has accepted the challenge to continue in the role in the 2022/23 year as the Club's Community Service Director. 
Marilyn's background and considerable experience working in community organisations, together with her interest in all things community, means that she is an ideal appointment for this portfolio. 
She is working to engage with local community organisations and individuals and making recommendations on how the Club can 'make a difference'. 
Membership and Vocational Services Director - Claire Burns
After great success during the previous two years, Claire Burns, is once again 'hard at it' in the critical portfolio as Director for Membership during this 2022/2023 year.  Her work includes engaging new members, providing a solid mentoring system for new members,  whilst at the same time supporting our current members.
She is also engaging with our business community, bringing together businesses and Rotary for common good. 
International Director - Sandra Fiedeldy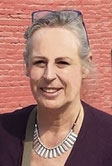 Sandra Fiedeldy has taken up the role of International Director for the 2022/2023 Year. 
As a significant international organisation, Rotary clubs work with communities, both locally, nationally and internationally. Specifically Rotary works in war-torn countries (such as the currently huge focus on the war in Ukraine), in developing countries and in the campaigns to rid the world of polio and malaria.
Leading a not for profit organisation in Nepal - and having lived in Nepal over several years, Sandra has a great understanding and passion for helping people who are working to improve their circumstances. 
Foundation Chair - Neil Stitt
After 18 years on the Board, Neil Stitt has signed up this year (2022/2023) as our Foundation Chair - the 'charity of choice' of our Club President Philip Hedley. 
The Rotary Foundation, the 'giving arm' of Rotary, helps members advance world understanding, goodwill and peace by improving health, providing quality education, improving the environment, and alleviating poverty worldwide. 
Environment Director - Gordon Hollonds
The seventh key focus area for Rotary International, introduced in 2021, is the Environment. Gordon Hollonds, who is eminently suited to this portfolio. His interest in the environment and commitment to how Rotary can be involved is currently being seen in a number of ways. 
As a member of the team that recently led the installation of a new Rotary Warehouse Solar System, Gordon supervised the installation and monitors output and savings in Co2 emissions and fuel saved.
Gordon is also the Club's representative on the District 9820 major Rotary Centenary (R100) project to complete, connect and improve the Bay Trail.
Technology & IT Support Director
Continuing on into his second year as the Technology/IT/Support directorship, Bernard Wong continues to make the changes needed to ensure the Club's IT needs are met in the area of ever-changing digital transformation.