Avenues of Service
We channel our commitment to service at home and abroad through Avenues of Service, which are the foundation of club activity.
Each club member chooses a particular avenue of service that they would like to specifically devote their attention to.  Each team has a Director. Come along and meet ours:
Youth and Student Services – Jo McPherson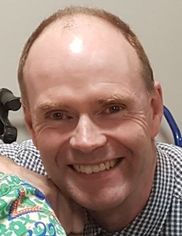 Jo McPherson has accepted responsibility for Youth and Student Services in the 2020/2021 year. Over many years, the Club has made a significant commitment to the learning and education opportunities for local young people, and we are set to continue this recognition and support this year.
To learn more about each of these initiatives, please visit our Youth page.
•   RYLA - Rotary Youth Leadership
                 Awards
•   RYPEN - Rotary Youth Program of
                    Enrichment
•   NYSF– National Youth Science Forum
•   Science Experience
•   Local School Scholarships
•   MUNA - Model United Nations
                  Assembly
•   World Challenge.
Community Service and Fundraising - Adele Mee
 Adele Mee is working hard with the community during this 2020/2021 year, demonstrating how Rotarians are people of action by supporting our local community to realise their projects, ambitions and dreams through hands on and financial support. 
To learn more about what we do, please visit our Community Page
Membership and Vocational Service - Claire Burns
Claire Burns, Director for Membership and Vocational Service, is working during this 2020/2021 year to engage new members whilst supporting our current membership, and at the same time engage our business community, bringing together businesses and Rotary for common good. 
International and Foundation - Neil Stitt
Neill Stitt is our Director during the 2020/2021 year for the important portfolio of International and Foundation.  As a significant international organisation, Rotary clubs, working with local communities, are making a big difference in developing countries, making a world-wide impact.  the Foundation is the vehicle through which donors can be assured that their generous gifts are used wisely, and free of any administrative costs.
Neil also leads the events team for the monthly Rye Foreshore Market.