Meet our Members

Heather Barton AM - President 2023/2024 Rotary Year                                                      Image and Marketing
                                    Website Administrator     
                                    RCRR Enterprises Director

My interest in Rotary goes back to 1999 when I was nominated to join the Rotary Club of Melbourne. Since moving permanently to the Peninsula and taking up work in Community Centres on the Southern Peninsula, my membership was transferred to Rosebud-Rye in October 2015.

My life in Rotary has focussed almost entirely on Community Service, with involvement in projects to address homelessness, poverty and assistance for disadvantaged young Victorians. Currently, I am enjoying the role of Secretary and involvement in Marketing/Image  and Communications.
Claire Burns - Youth Services Team Member 
                         2023/2024 Rotary Year,
                         RCRR Enterprises Director/Secretary

Joining Rotary has been such a rewarding experience for me. Seven years ago, I moved to Rosebud. I knew no one until I joined Rotary. Now, seven years on, I have come to know so many people within the community, the district, nationally and internationally.
For me Rotary is all about opportunity! I have valued the opportunity to:
contribute, in a very personal way, to making the world a better place
get to know members of the community whom I wouldn't have otherwise met
join with other members in a huge team which extends to countries around the world, and make a contribution to massive projects such as the eradication of polio, building schools and improving sanitation and water supplies in third world countries
make new friends & learn new skills
meet inspiring people who have achieved so much in their lives
 get involved in projects which will improve the lives of other.
Coming together, working together and having fun with fellow Rotarians has enriched my life in so many ways. I am so glad I joined Rotary.
Helena Cargill 
Welcome to Helena who was inducted into membership of the Rotary Club of Rosebud-Rye on 22nd November 2023. 
Why did Helena decide to join Rotary?  Her answer..... To never stop helping and being useful.
We certainly look forward to her joining our team ... and to learn more about her artistic pursuits! 
Mandy Clarke - Rye Market Committee, 2023/2024 Rotary Year,                               

I joined Rotary to help others in the community and in doing so I met a great bunch of like-minded people who enjoy making a difference.

As I have gone along I have learned all the things Rotary is involved in and I am proud to be a member of an organisation that gives so much, not only to the local community but globally as well.

Sandra Fiedeldy - International Director 2023/2024 Rotary Year 
                               Rye Market Committee
Initially, my Rotarian friends in Holland recommended that I join Rotary in Australia as they felt that I would learn a lot from being involved.
From my reading, I could see how effective Rotary is, and how committed and engaged the members are and that perhaps some of that effectiveness would rub off. 
Also, since COVID, my priorities have shifted.  For the last six years, I have spent five months every year in Nepal working on charitable projects ... which has been wonderful, but I now want to spend more time with my family.   
I can see that Rotary will be a good way for me to continue contributing to community in an active way as I get older.

Col Gibbons - District Events/Seminars Liaison
I was invited to join Rotary by our family doctor in 1985.
In 1988/89 Royce Abbey a member of the Rotary club of Essendon was elected Rotary International World President. His theme for his year was, Put Life Into Rotary — Your Life. Rotary changes the theme each year, yet 'Put Life Into Rotary — Your Life, is the one that always stuck with me and I have always endeavoured to apply myself to this slogan to become a worthwhile productive Rotarian.
My personal experiences in Rotary have been varied and many. Rotary gives ordinary people the opportunity to do extraordinary things.


Lee Goulden - Club Catering Committee 2023/24
                         On to Conference Chair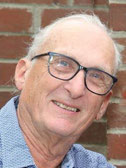 Philip Hedley - Club Secretary 2023/24 Rotary Year
                          & Past President
                          Finance Committee,                                                                      RCRR Enterprises Director.
I was invited to join the Rotary Club of Moorleigh by a family friend in 1991.
Having recently arrived from the UK, I was keen to be involved in the local Moorabbin community.
I have thoroughly enjoyed my time in Rotary, whether it be locally, nationally, or overseas in many varied roles.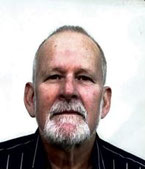 Stan Ice 
Welcome to Stan Ice who became a member of our Club on Wednesday 6th December. 
Stan joined because he wanted to improve his capacity to be charitable and assist in projects that make a positive difference in the life of people in need. 
Stan was introduced to us by his former colleague and member Bernard Wong, and has already been enjoying helping out with our Saturday BBQ's outside Woollies at Rye. 
Gael Traa -  Club Policy and Procedures, 2023/2024                                 Facebook Editor,
                     RCRR Enterprises Director,
                      Past Club President
                  and Rotary District 9820 Secretary

Gordon Hollonds  - Environment Director 2023/2024 Rotary
                                  Year, including Club's Representative on                                        the Peninsula Trail Rotary Project (R100                                        Centennial)
About me, I was born in Sale and have five siblings, my Mother is 95 yo and is in a nursing home in Sale in pretty good health. I have two adult children, one in Melbourne and the other in London, UK.
I enjoy Cycling, Walking, Rotary, Woodwork, Travelling, Live music and Gardening. I recently moved to the Mornington Peninsula after a short period of work in the Latrobe Valley, before that I lived in the UK for 4 years, I also lived in Eltham for 20 years.
I have enjoyed an extensive career working mainly in the Electrical Utilities sector, I also worked in the Oil and Gas industry in Bass Strait travelling to work offshore in helicopters and I once had a job working in a bike shop (which I loved)!

Barry Irving OAM - Club Photographer, 
                                 RCRR Enterprises Director                                                       Rye Market 2023/24 Rotary Year           
I joined Rotary in 1999. Having been involved in community most of my life, Rotary seemed the best way to become more involved with a professional organisation with world-wide reach in many humanitarian projects
I have had the honour of three terms as Club President, have served Rotary overseas on two occasions, and am still inspired by the wonderful work performed by thousands of committed Rotarians making our world a better place. 

Darren McGrath - Rye Market Committee,
                              Club Fellowship and Social 2023/2024                                          Rotary Year
I was invited to join Rotary by Judy Phelan in 2015 and, after attending several meetings, I was inspired by the work that Rotary do both in our community and worldwide. The opportunities offered to our youth and those in need are amazing.
I am proud to be part of such a team of highly driven members of Rotary Rosebud-Rye because what this club achieves is important to the well-being of so many in our Peninsula community.
My family and I look forward to contributing to the many and varied aspects of Rotary.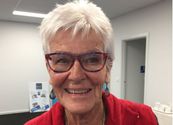 Jo McPherson - Youth Services Team Member
                            2023/2024 Rotary 
                            Year, Op Shop Volunteer
Having lived in north central Victoria for 40 + years, a move to the Peninsular to be close to family, was exciting. It didn't take long to settle in, but I missed my friends.
A chance conversation with Judy's sister resulted in a phone from Judy and an invitation to a Rotary dinner meeting. That was how it started for me.
 Since that first meeting in 2017, I have made many friends, learned new skills, become more aware of humanitarian problems, attended conferences to hear wonderful speakers discussing problems and successes and have been happily involved in projects and events benefitting the local community and beyond.
The selfless contributions of Rotary to provide for others in communities across the world are inspirational.
I am proud to be a Rotarian.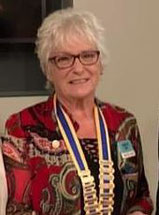 Adele Mee - President Elect 2023/2024 Rotary Year
I joined the Rotary Club of Rosebud-Rye in 2016 after a family involvement in Rotary with my husband Paul in previous Rotary Clubs over the past 30+ years. 
WOW - What a Club! I have been happily engaged and active in many projects and activities on the Mornington Peninsula.  Having the opportunity to help people less fortunate - or just needing a little extra support - is very rewarding.  Being part of a team as a Rotarian gives me many opportunities to learn and grow.
I enjoy the friendships and fellowship within our Club and the Rotary world.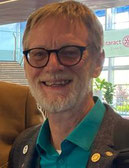 Paul Mee - Immediate Past District Governor District 9820
                    Past President of Club,
                    RCRR Enterprises Director and Chair,
                    Finance Committee 2023/24
I joined Rotary to gain new friends, fellowship and for personal development.  I quickly learned that Rotary is much, much more - and is full of like-minded, caring people who take action. We are proud to be part of a world-wide team that is achieving wonderful things, in Clubs all around the world.
We create and deliver solutions to meet our local community needs and have great fun doing it. 
Our Rotary Team is a network of passionate people who care about each other and those in our local community and overseas.  We get together to improve the lives of others. Rotary is continually working to help with humanitarian problems in many overseas countries.
I have now been a Rotarian for 25 years.  I have learned many new skills and I have met the most inspiring people who have achieved so much for disadvantaged people.  Rotary has been a wonderful and rewarding part of my life and major influence in the lives of my family members. 

Marilyn Merrifield - Community Director 2023/2024 Rotary Year
                                  Club Protection Officer
                                  Warehouse Volunteer
Marilyn has taken to her role as Community Service Director with great enthusiasm this year.  Her background and considerable experience working in community organisations, together with her interest in 'all things community' means that she is an ideal appointment for this portfolio. 
She is working to engage with local community organisations and individuals and making recommendations on how the Club can further 'make a difference'. 
Michele Nancarrow -  Rosebud Market Volunteer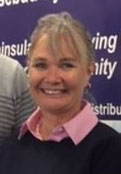 Mandy Oldridge - Membership Director 2023/2024 Rotary  
                              Year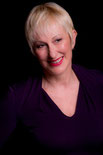 Miriam Orwin 
I was wanting to join Rotary for quite some time, and when the opportunity to join the Rotary Club of Rosebud-Rye came I grabbed it. Rotary is a very civic minded, global wellbeing organisation and I am proud to be a member.
I contribute where I can – and to date, my roles have included warehouse cleaning, assisting Joe in the sausage sizzle, selling Rotary raffle
                                tickets, and as a voluntary member of their mediation panel. 
                                 I enjoy contributing and the camaraderie with others.

Barry Osborne - Club History, Club Room Drinks Management

I was asked by a friend to come along to a Rotary meeting, which I did and enjoyed so much that I became a Rotarian October 1983.
As I had my own Plumbing business it gave me the opportunity to network with other Rotarians and friends. Over the many years I have been chairman of many committees helping to organise projects for the local, national and international communities.

I have travelled overseas on two Rotary projects giving aid and support to their community projects. I have enjoyed being a Rotarian and have made many long life friends here and overseas. When travelling overseas I try to attend as many Rotary Clubs as possible and make new Rotary friends.

At our meetings we have the change to enjoy some good fellowship with other Rotarians and guests and listen to some of the best guest speakers on many varied subjects.
To me Rotary has been a big part of my life.

Pat Sansonetti - the 'Sausage Man', Club Regalia

"Pat the Sausage Man" is the epitome of Rotary's motto "Service above Self". When you see him cooking up "the best sausages in town" please help Pat to raise funds to help others.

The end of October 1978 Past President Klaus Eickmyer, Frank Moffat and Ern Jennings left Sorrento Rotary Club and they were looking for new members to form a Club in Rye. Pat joined in 1979 as a Charter member.

Pat relates: "The week before when I was asked to join the Rotary Club, the Rotary Wheel was flashing in my heart and meant a real lot to me. After the charter night I was asked to become director of International. I did not know what to do at that time, but it did not take me very long to learn the rules of Rotary and start fundraising for people less fortunate than us.
The best Rotary year for me was when District Governor Perce Hosking asked me what project I was doing. I managed to bring to Rye Hotel 29 different nationalities and 29 different types of food.

A very successful night. Thank you to Rotary."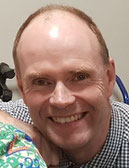 Neil Stitt - Youth Services Team Director 2023/2024
                  Rye Market Committee 
             
Joined Rotary in 1998.

I enjoy supporting the local community, having some fun doing so and meeting some fantastic people in the process.

I particularly enjoy cooking sausages at the Rye Foreshore Market and the annual week long bike ride the district does before the district conference each year"

Lorraine Williams - Club Catering Committee
                                 Sausage Sizzle Roster, 2023/2024
                                 Rotary Year
My involvement in Rotary began in 1980 when my husband joined Rosebud Rotary and I became a RotaryAnn (Rotary wives group). He transferred to Rye Rotary in 1991 and I was invited to join Rye Rotary in 1997.
After a few years away from Rotary I re-joined Rosebud Rye Rotary in 2018.
Through Rotary I have gained many skills e.g. Computer skills and have also met many people from different walks of life.   Over the many years Rotary has given me the opportunity to be involved in many Community and Rotary projects.
Our involvement in Youth Programs has given my family and I much pleasure, especially Youth Exchange. We spent many years on District Youth Exchange Committee and also have hosted eight Rotary Exchange Students.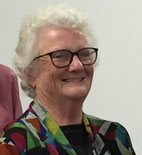 Elizabeth (Libby) Wilson - Treasurer, 2023/2024
                                             Past President
                                             Finance  Committee
                                             Rye Market Committee
                                             RCRR Enterprises Director.
My initial involvement with Rotary began in 1998 when I was invited to join Rye Rotary Club.
The support and community knowledge shared by other members was invaluable to me in my role as manager of the local hospital during a fairly turbulent time in its history.

Following a lengthy absence to attend to family commitments, I was pleased to be invited to join Rosebud-Rye Rotary in 2013. My respect for the contribution of Rotary to improving the lives of those less fortunate than ourselves continues to grow as I learn more about the activities of clubs both locally and world-wide.

One of the things which I really like about Rotary is that by each (individual or club) doing a bit towards common goals, a far greater outcome is achieved compared to individuals all acting alone. And we have the benefit of making friends and having fun along the way!
Aristotle could have been envisioning Rotary when he said, many centuries ago: "The whole is greater than the sum of the parts".

Bernard Wong - RCRR Enterprises Director
                            Technology, IT Development and Support      
                             Banking                 
I was introduced to Rotary in 2012 when receiving my Rotary Retail business award In Rosebud.  Since migrating from Singapore to Melbourne 15 years ago, we are blessed by the community support to our business.  
Now that we are retired it is time for me to return the blessing back to the community through Rotary.  Rotary has inspired me by the way the members serve with pride and passion making a difference to our community and helping others in need. 
I cherish every opportunity to serve under Rotary and make every effort to change and transform the wonderful world we live in.