Rosebud Secondary College Student Support
Wellness Pavilion Project at Rosebud Secondary College (update)
This exciting and innovative project at Rosebud Secondary College has, at last, become a reality.  Despite COVID, the building was finished just prior to Christmas 2021; since then an internal garden with a beautiful waterfall has been created, and planting and garden will be created as soon as the hot weather is behind us.
It is already being used by the students and staff in the way of services aimed at improving the mental health of young people on the southern Peninsula; it will also be available for community use.  Mindfulness training will be a feature of the program.
Dedicated space for developing awareness and skills in mindfulness meditation is a central feature - this practice forms one of the four pillars of positive mental health in tandem with a good diet, being active with sport or simply walking the dog and getting plenty of sleep.
A beautiful 'mindfulness space' has been created, together with consultation spaces to meet with counsellors, kitchen, staff room. 
Why is it needed?
The Rosebud program fits a number of criteria within the suicide prevention strategy of the Victorian State Government.  A key part of the Government's strategy includes running preventive programs in schools.  It is being developed on the Mornington Peninsula, which has the worst suicide rate i the State.  Rosebud Secondary College and its partners in the wider community are working hard to raise money for - and awareness about - the project.
Rosebud-Rye Rotary Club donated $50,000 seed funding for the project. 
In addition, significant financial support has been provided:
- the announcement from Federal Member for Flinders, Greg Hunt MP - funding of $300,000
- the renewal of the Bendigo Bank pledge for $250,000
- the renewal of a pledge of $50,000 from the Southern Peninsula Community Fund
- funding announced by Victorian Premier Daniel Andrews of funding of $300,000
The Rotary Club of Rosebud Rye has been the significant supporter of this wonderful project since its inception.  With mental health being a key focus for Rotary worldwide during the 2023/2024 year, this project aligns well with our International President's aims for the year.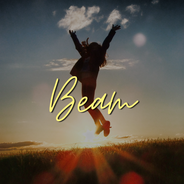 BEAM (Brings Engagement and Meaning) - a 1:1 Mentoring Program
Following the completion of the Wellness Pavilion, Rosebud Secondary College identified to the Club, the need for a Mentoring Program.  This program, sponsored by Rotary Rosebud-Rye, brings together students together with an identified mentor from the community. 
The program aims to develop trusting, supportive relationships between carefully selected and trained community volunteers with at-risk junior secondary students.
The volunteers will have a 1:1 hour-long session every week, with volunteers passing on life skills, building self esteem and personal development. 
Activities can involved just talking, playing cards, cooking, physical activities, art, music - or whatever the mentee student chooses .... as well as regular group sessions that focus on issues pertinent to the students involved.  
Want to be involved? Have an hour to spare each week?
Email: beamcoordinator@rsc.vic.edu.au